Insoles Individually Created For You
Wiivv Custom Fit Insoles turn any pair of shoes into the most comfortable pair of shoes you own.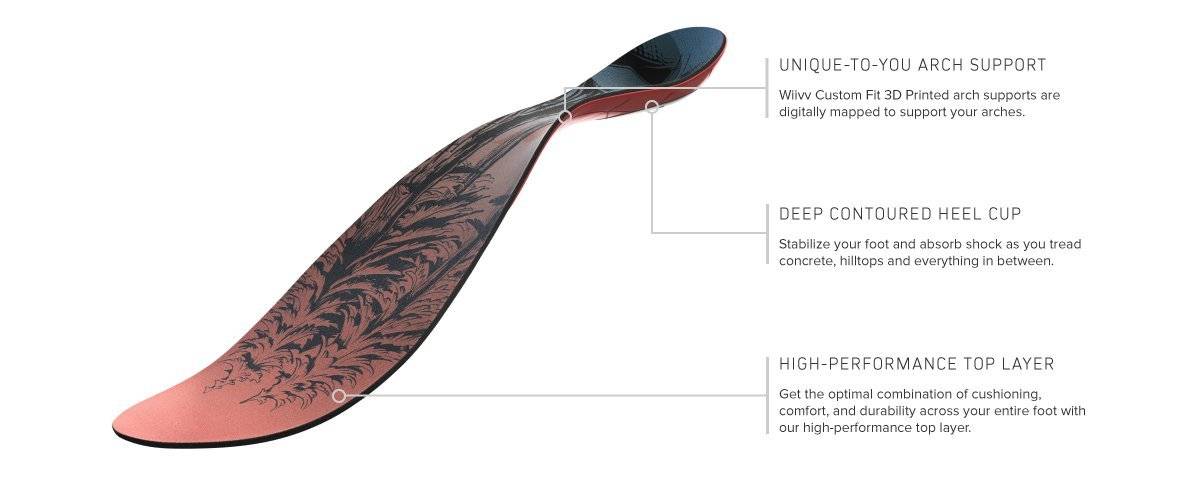 Why Wear insoles?
Custom-fit insoles can significantly reduce joint loading in the knee and hip – which can translate to increased performance in endurance sports. They give you more control with every step you take and help spread the impact force of walking and running activities to areas best suited for absorption.
Relieve Pain
Wiivs are scientifically proven to support your arches, reducing the improper loading and stress that causes foot pain, ankle pain and plantar fasciitis.
Enhance Comfort
Wiivvs are rigorously tested across thousands of customers, activities and in real-world settings to provide optimum comfort for people on their feet.
Optimize Performance
Wiivvs optimize your biomechanics from the ground up, reducing the effort required to propel you forward, reducing wasted energy, and positioning your feet and lower body for optimal output.